Once upon a time...

....you could collect story cards like the ones below from packets of Sainsbury's Red Label tea.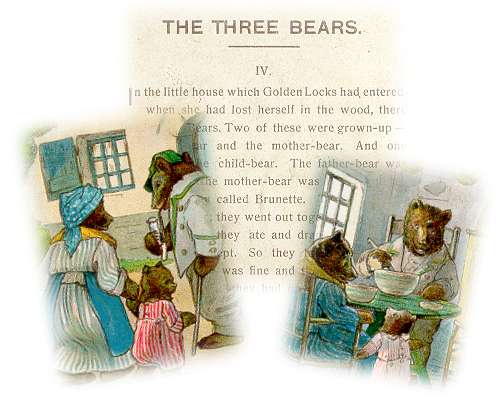 Almost a hundred years ago, at the start of the last century, Sainsbury's printed well known fairy stories Goldilocks and the Three Bears on sets of six tea cards, which could be found in packets of Sainsbury's tea. Children would wait in an agony of suspense to tear open new tea packets, hoping that they might find a new instalment of their favourite story.


Visitors to the Virtual Museum need suffer no such trauma, as here we offer the six Goldilocks tea cards. All you have to do is print off the cards to make a full story. We also include the chance for children to create their own cards by colouring in the outline of the images.
Download Part One
Download Part Two
Download Part Three
Download Part four
Download Part five
Download Part six